Our Services
At M&C, helping our clients achieve their financial goals is our highest priority. With Integrity and Discipline at our core, we offer a combination of advisory services, planning and investment management - all under the umbrella of a fiduciary-based client focus.
Wealth management involves more than just a financial plan or an investment portfolio. It requires focused coordination of your entire financial picture.
Areas typically covered with our clients, but not limited to, include the following: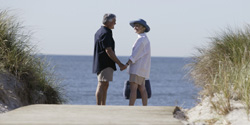 Retirement & Cash Flow Planning

Investment & Portfolio Management

Insurance & Risk Management

Tax & Estate Planning

Charitable Giving
In our experience, few families need help in all of the areas above. Most people can derive significant gains from our unbiased guidance in some of them.
Retirement & Cash Flow Planning
At the core of wealth management is to first determine the clients' assets, liabilities, net worth, and annual income; gain an understanding of the clients' long-term goals; then build realistic retirement and cash flow planning scenarios that clients can effectively implement to achieve their goals. This is done at the beginning of the process to help clients understand where they are at relative to their stated life and financial goals. Life is about choices - retirement and cash flow scenarios help frame these choices in a way that is real and tangible.
Investment & Portfolio Management
Succesful investing is the cornerstone of reaching your financial goals. Many investors who manage their own assets make short-term, impulsive investment decisions, usually with dismal consequences. When we are engaged, we instill discipline to the approach, monitoring and ongoing management of your investments.
At M&C, we custom-design portfolios with the objective of helping clients preserve and grow their wealth. Tailoring our portfolios to your specific goals, risk tolerance and time horizon, we create diversified, low cost, flexible portfolios. The tactical decisions involved in managing clients' accounts will be executed by Money Managers selected by M&C.
Insurance & Risk Management
Risk management is a key component of clients financial plans, and should not be overlooked. We can provide unbiased assessment of your insurance coverages and make recommendations where gaps or shortfalls exist.
Tax & Estate Planning
Taxes are generally the number one expense to clients with taxable accounts. Taxes do matter and must be taken into consideration in constructing and managing portfolios. Therefore, in addition to investment selection, we also utilize tax efficient security selection, tax loss harvesting disciplines and tax wise asset allocation decisions to maximize our clients net, after tax returns. Income tax planning generally results in reducing the taxes you pay - and helps you achieve your financial goals.
When requested to do so, we can coordinate with your attorneys - helping them, as requested, to align your investment and asset ownership with your estate plan to minimize taxes and facilitate asset transfers as desired. In addition, we can assist your attorneys in carrying out plans to align your investments for planned family giving.
Charitable Giving
We derive satisfaction in helping our clients include charitable giving in their plans. There are a number of strategies that can be implemented to assist clients in carrying out their gifting intentions in a tax efficient manner. This may include setting up a personal charitable fund in the family's name known as a Donor Advised Fund.